What digital footprint would you be proud of in the future?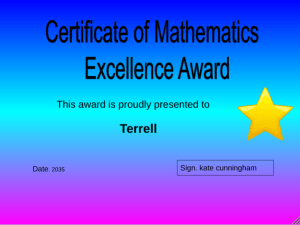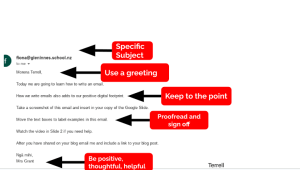 when we write an gmail we need to use positive helpful and  kind words how we write email also  adds to our positive digital foot print
Today we were blog detectives. We explored some blogs and made an informed guess about the blogger.
A positive digital footprint is inspiring, kind, positive and helpful.

I love to do my drive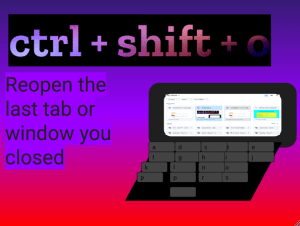 What I find challenging was  the keyboard because it took a long time to do the shapes. I put a lot of hard work into it. My favourite keyboard is ctrl + shift + o. I  enjoyed doing the background.
 I went to Gravity. All my Cousin then we went to gravity we went on Trampoline  I  did I  a front flip and a Side flip 
and a backflip then we did dodgeball  I won then 
We went to have a Ice block
It was Refreshing  and then we went to have Chicken and Chips they was a lots of food it was Delicious  it was Nice  and we play some More 
It was so big it Could fit my house and play 
Basketball  on the Trampoline 
It was so cool  it had a lot of Trampolines  I Jump  on all of them
We had so  much fun and 
Then we went home to rest  and play on my trampoline  instead